Following the success of their book, Mrs Hudson's Diaries: A View from the Landing at 221B: Behind the Apron with Sherlock Holmes' Land Lady, the writers Barry and Bob Cryer, brought Mrs Hudson (played by Patricia Hodge) on to the radio in her own series (well, two episodes, anyway).
As Dr Watson was reminded by the good lady many times, she was their landlady – not their housekeeper, and in the BBC Sherlock series, viewers were also reminded of Mrs Hudson's standing. She has always been "an independent woman, who was taking advantage of the change in the law that allowed a widow to inherit her husband's property for the first time" as Bob Cryer points out.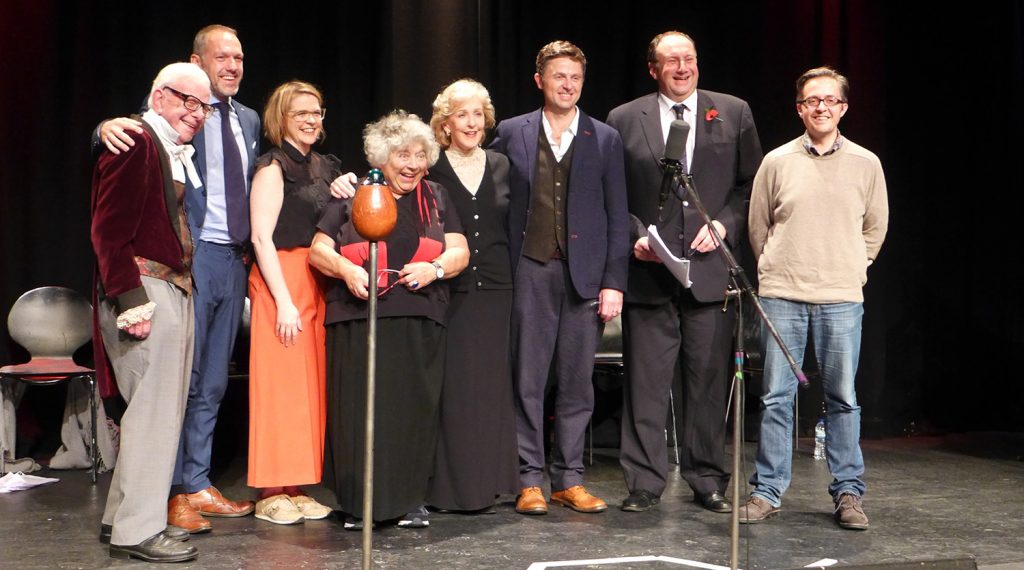 The writers suggested that the radio series may move to television but that now seems less likely with the sad passing of Barry Cryer.
The two episodes are listed on the BBC website but the recordings are not currently available. To whet your appetite for when they do become available, here are the synopses of the two episodes.
Episode 1 – A Rare Medium
When her tenant, a magician known as The Great Mysto, goes missing, Mrs Hudson is suddenly in urgent need of rent money and new lodgers.
This half hour episode sees Mrs Hudson attempting to reclaim her lost money and encountering everything from crooked showgirls and Music Hall eccentrics to German strongmen and dodgy clairvoyants. Meanwhile, Mrs Hudson's maid Martha (Ruth Bratt) has secretly advertised for new tenants and it's not long before a doctor (Stephen Critchlow) and a consulting detective (Orlando Wells) come knocking.
Time is not on her side as villainous Sir Charles Swift is ready to swoop and reclaim her house if she doesn't pay her ground rent.
Episode 2 – Wild Geese
In this second episode, a dead goose and a battered hat are found by Inspector Lestrade (Bob Cryer) lying in the middle of Baker Street. It's not long before Mrs Hudson is leading her friends out into the night on a very silly seasonal adventure.
However, one thing you can be sure of, Sherlock Holmes (Orlando Wells) and Dr Watson (Stephen Critchlow) are never far away and usually ahead of the game.
So come in from the cold, turn on the wireless and make a date with Mrs Hudson.
But don't forget to wipe your feet first.
Did I say it was a comedy?